HOURS
Thursday 10-4
Friday 10-4
Saturday 10-4

AND ALWAYS OPEN
By Appointment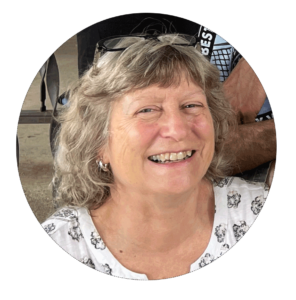 Hello, I'm new in the Village of Butternut, and so glad to be part of this friendly community.
Mix it Up Marketplace is a retail shop – with mostly second-hand and a few new items. The idea for it came to me because I knew I needed to part with lots of stuff after moving into a smaller house, and I wanted to re-use and upcycle some things rather than throw them away. I thought others might have some things to get rid of, as well – and you know how the saying goes: "Someone's trash is another's treasure"!  So I take in items for consignment, as well.  That way the inventory is constantly changing, and there are new items every week.
The shop is small but there's a little bit of everything: clothing for men, women, and children; shoes, jewelry, lamps, all kinds of décor, framed pictures, vases, mirrors, craft items, towels, bedding, electronics, small appliances, other small household items, small furniture, rugs, and more – a real "mixed" assortment.
And then there's the kitchen stuff.  Rather than selling my collection of cake pans and kitchen gadgets, I've decided to rent them out.  That way I can share them – and keep them at the same time.

With limited stores in the area, you never know – my shop just might have what you couldn't find elsewhere.  Come check it out!
112 N. MAIN STREET
Butternut, WI 54514
(in the Laundromat building)